Slide Backgrounds from Your IPhone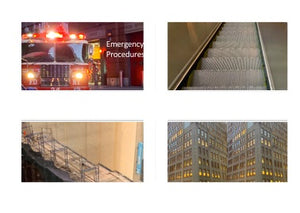 I attended a great meeting of the Association for Talent Development (ATD) NYC's chapter last night where we learned how to use our phones to take images that could be used in elearning. Andrew Sellon was a great presenter! I personally don't do much with elearning but everything I learned can be applied to classroom learning as well. During the class, we learned the basics of good composition and tricks for editing on our phones as well as in PowerPoint. During the class we had the chance to practice and I continued practicing on my way to the train home. The following is what I was able to capture in just about 30 minutes. I am looking forward to taking more photos and manipulating them so that I can have some awesome images in my presentation materials. I often talk about image-based safety so you know how important I think the right images are in safety training. I hope these photos get your creative juices flowing too! 
Leave a comment
Comments will be approved before showing up.
---
Also in Safety Dance - the Official Blog of SafetyFUNdamentals