What is Your Word of the Year?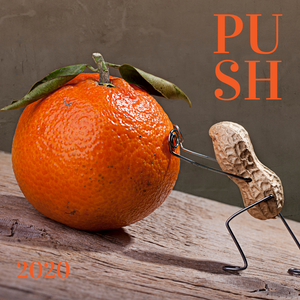 I recently read about a trend started by Melinda Gatesto select a personal "word of the year" as an alternative to New Year's resolutions. Your word of the year should motivate and inspire you in all that you do. 
When I first read this, I thought "Oh, I need a word for my safety life and for my professional life" but after thinking about it, one word really can cover it all.
After looking through my list of goals, ideas, and events for the next few months, I think the best word for me in 2020 is PUSH. 
I'm also working on learning 20 new things in 2020 as described in my earlier post so I already have a big push to learn new skills and try things that may be out of my comfort zone but when I look at my list of things to do, I have some pretty ambitious projects lined up as well. PUSH not only makes me think to do just a little bit more than I think I should but also to encourage (gently) others around me to try things that they may not think they can do.
With respect to safety, in 2020 I hope to become really knowledgeable about e-learning and gain mastery of an e-learning authoring application plus I want to finish up 3 books I am almost finished writing PLUS work on and finalize a new, fairly substantial book that I am under contract to write and finish by November, AND achieve a new certification in learning and development and if there is any time left, kick-off an online course. I know myself and I can get this done but I will likely need to PUSH myself at times to keep the momentum going and to get over the bumps that are sure to come. If you know me, feel free to give me a PUSH as well!
What is your word?
Leave a comment
Comments will be approved before showing up.
---
Also in Safety Dance - the Official Blog of SafetyFUNdamentals